Insight


Breaking through the cacophony of crazy skin care choices. The industry of youth and beauty regimens has gotten completely out of control. With snail serums, milk and honey masks, ice baths and even eye exercises.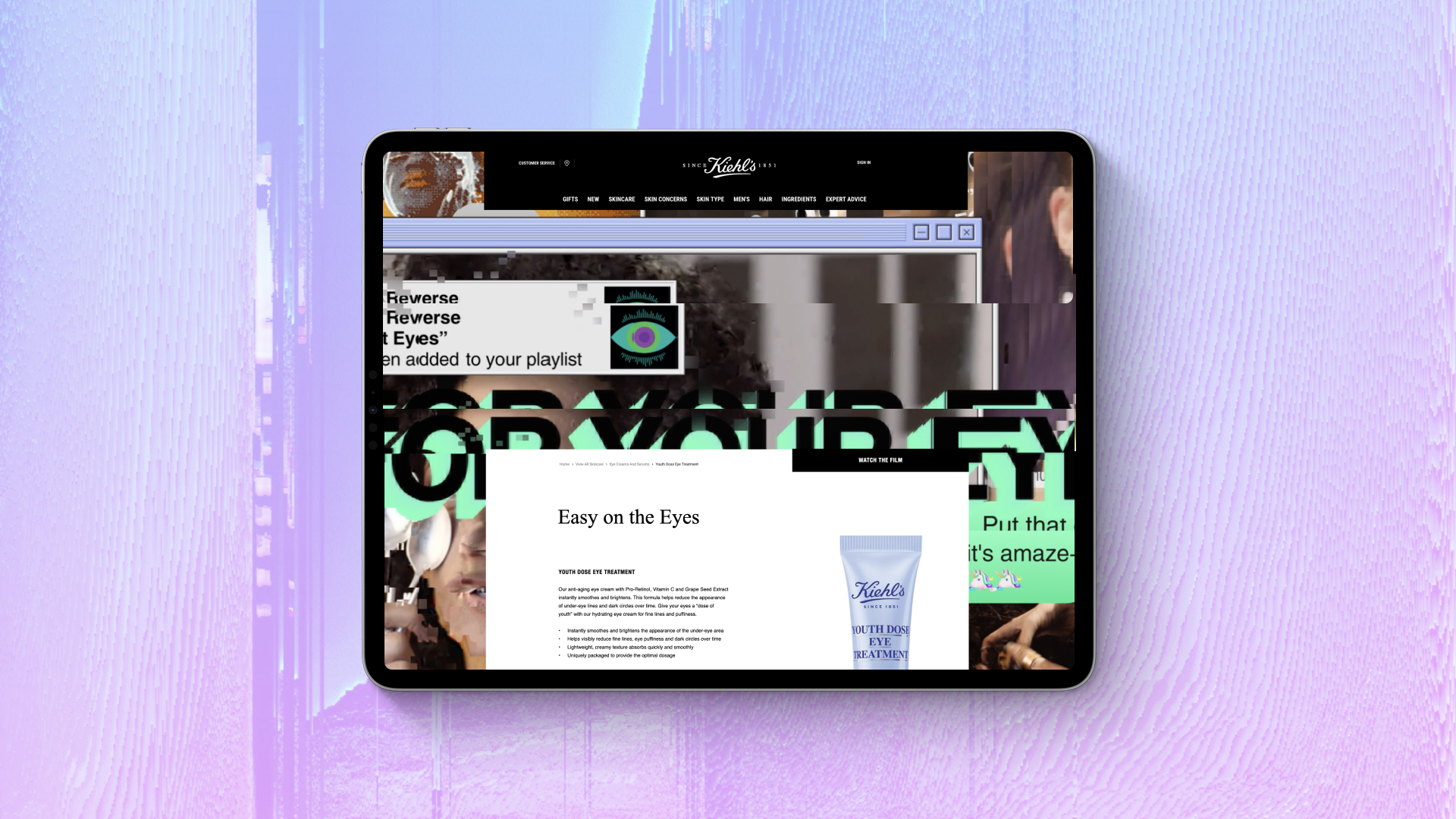 Idea


Our story shows the crazy, complex and cumbersome choices that consumers make to keep their skin looking young while introducing Kiehl's new Youth Dose as a simple and accessible under-eye youth restoration alternative.

Impact

The campaign successfully introduced a completely new product into the Kiehl's family and sparked a critical yet positive conversation about beauty treatments on the brand's social channels and was picked up organically by multiple influencers.The social campaign extended into out of home media and even traditional commercial buys, introducing Kiehl's new product to the world.
"How to get rid of dark circles without really trying."
"Our editors rave about Kiehl's Youth Dose."
"A big fan of this eye treatment!"
"With Kiehl's you can have the best of both worlds!"